Why now is the right time to buy a property in Spain
Why now is the right time to buy a property in Spain
Historically, real estate prices tend to increase significantly. However from 2007 until 2017, due to the financial crisis of 2007-2008 and its consequences on employment, real estate prices have decreased by 34.9% in Spain as you can see below :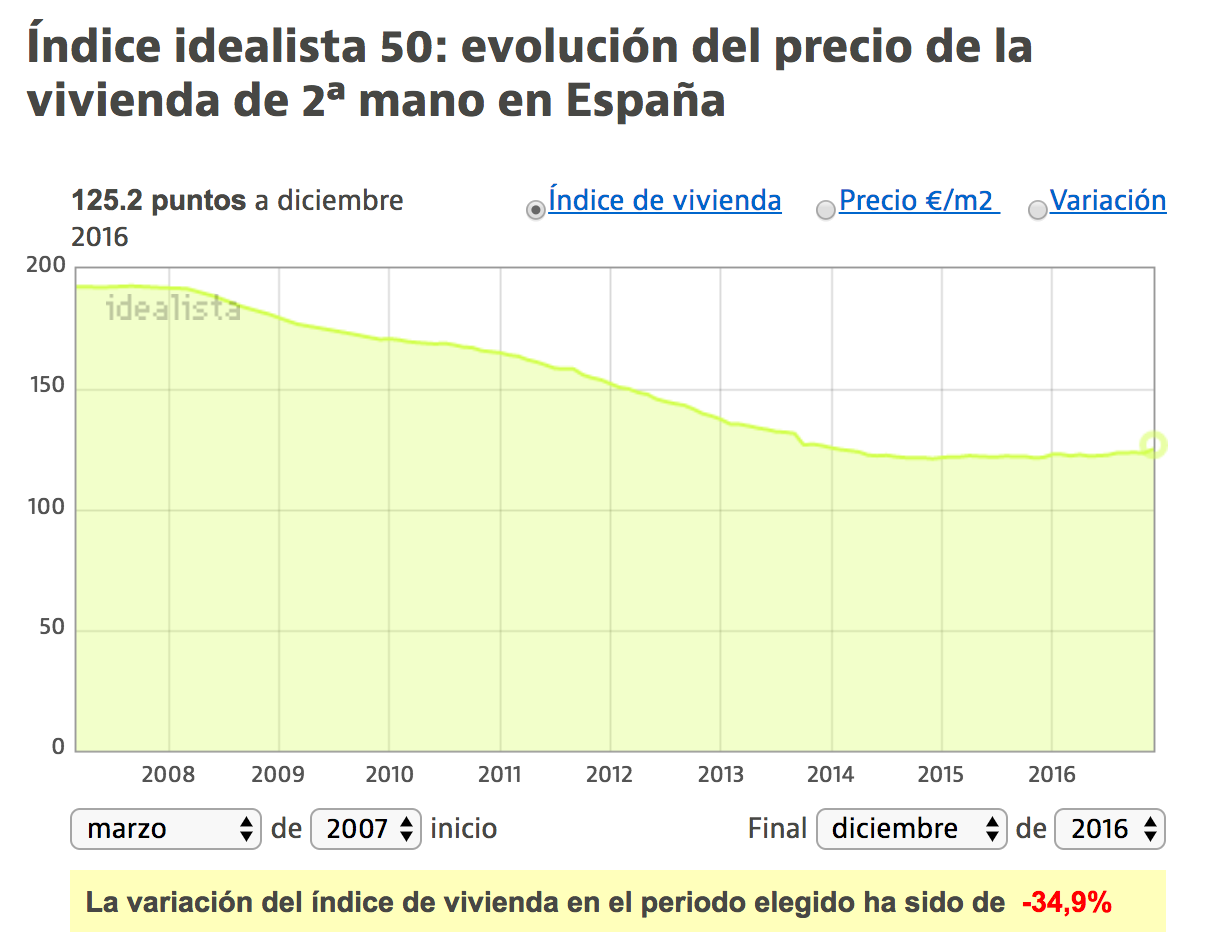 Source = Idealista.com (equivalent of RightMove in Spain)
https://www.idealista.com/news/estadisticas/indicevivienda#indice
This alone obviously makes Spanish property a great opportunity, as any careful investor should profit from appreciation that should occur in the coming years as the economic situation improves. Would you rather wait until prices recover to their 2007 prices ? Or would you rather take the opportunity to buy cheap now ? Seizing an historic opportunity is very important when it comes to investing, and in 2017 and 2018 the combination of low interest rates combined with low prices have brought about the best timing possible.
However, in order to feel safe about buying in Spain, many of you will want to get more information about practical details such as :
How can i find a trustworthy real estate agent who speaks English ?
How to get a morgage in Spain, as a foreign buyer ?
Will I get good healthcare if I move to Spain for retirement ?
Will i still get my pension if i move to Spain ?
What are the rules in regards to inheritance ?
And that only covers 1% of the questions you might want to ask, which is why the choice of the real estate agency and intermediaries you work with is so important. This week i've been reading a Market Reports made by a leading real estate agency in Spain with advanced analysis of the markets of Barcelona, Maresme, Sitges, Madrid, Valencia, Costa Brava, Marbella, Costa del Sol, and Ibiza. Don't hesitate to connect with me if you'd like more information on the outlook for 2017 !
Thanks for reading my latest article. For more information or advice on who to contact, simply email me at reiser@listglobally.com