New Zealand – Kiwis blame foreigners for housing crisis
According to the Bank of New Zealand (BNZ), Kiwis blame investors, foreigners and net migration for housing crisis[i].
"It is certainly easier to focus in on migrants and investors as the main issue – they are visible and clearly part of the demand side – but it is important we have a balanced debate here, and take the time to understand the supply side pressures as well," Anthony Healy -BNZ chief executive- said.
So what are the nationalities of foreign buyers in New Zealand ?
Mostly, those are English speaking countries as well as China. However, « other countries » which is the mix of all other nationalities is quite important and shows that buyers come from all around the world as you can see below :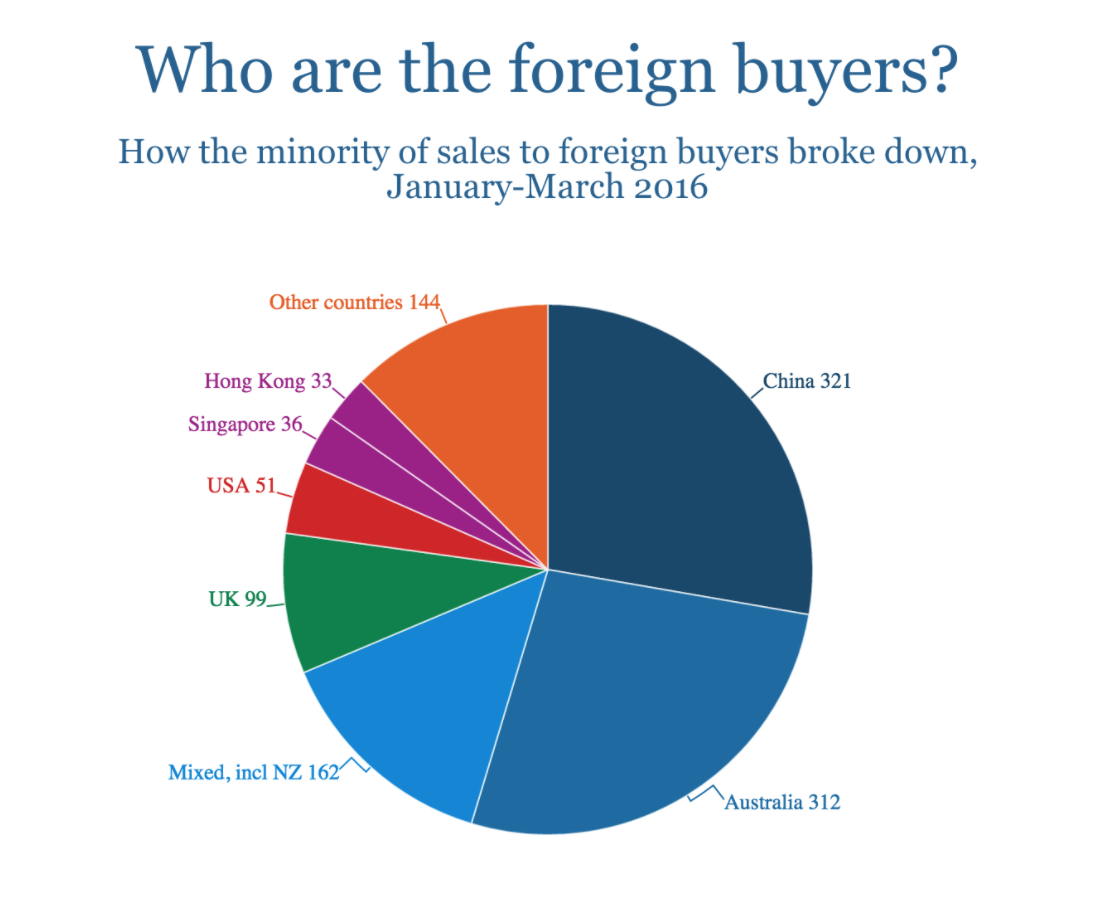 Legislation
There is no stamp duty in New Zealand, and properties held for longer than two years are exempt from capital gains tax.
[i] https://www.bnz.co.nz/about-us/media/2017/kiwis-blame-investors-foreigners-and-net-migration-for-housing-crisis